I'm going to go off and do holiday things, so here's an open thread.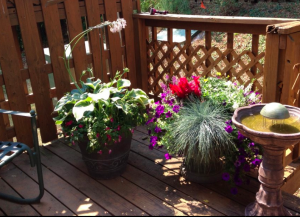 For anyone who doesn't know the term:  The comment section on this post is open for discussion on anything you want to talk about (unlike on regular posts, where I generally try to keep the conversation focused on the topic at hand).
If you have a question you want me to answer, emailing me is still your best bet, but this is a chance to talk to other readers. Have at it!
P.S. Why yes, those are my beautiful plants.