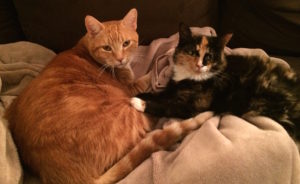 Happy Memorial Day weekend — and happy birthday to Ask a Manager, which came into life nine years ago today and was supposed to only be a six-month project!
This comment section is open for any non-work-related discussion you'd like to have with other readers, by popular demand. (This one is truly no work and no school. If you have a work question, you can email it to me or post it in the work-related open thread on Fridays.)
Book recommendation of the week: Tepper isn't Going Out, by Calvin Trillin. You wouldn't think a book about a man sitting in his car to protect his parking space would be very interesting, but it is, oh, it is. And it's Calvin Trillin, so it is also charming and funny.